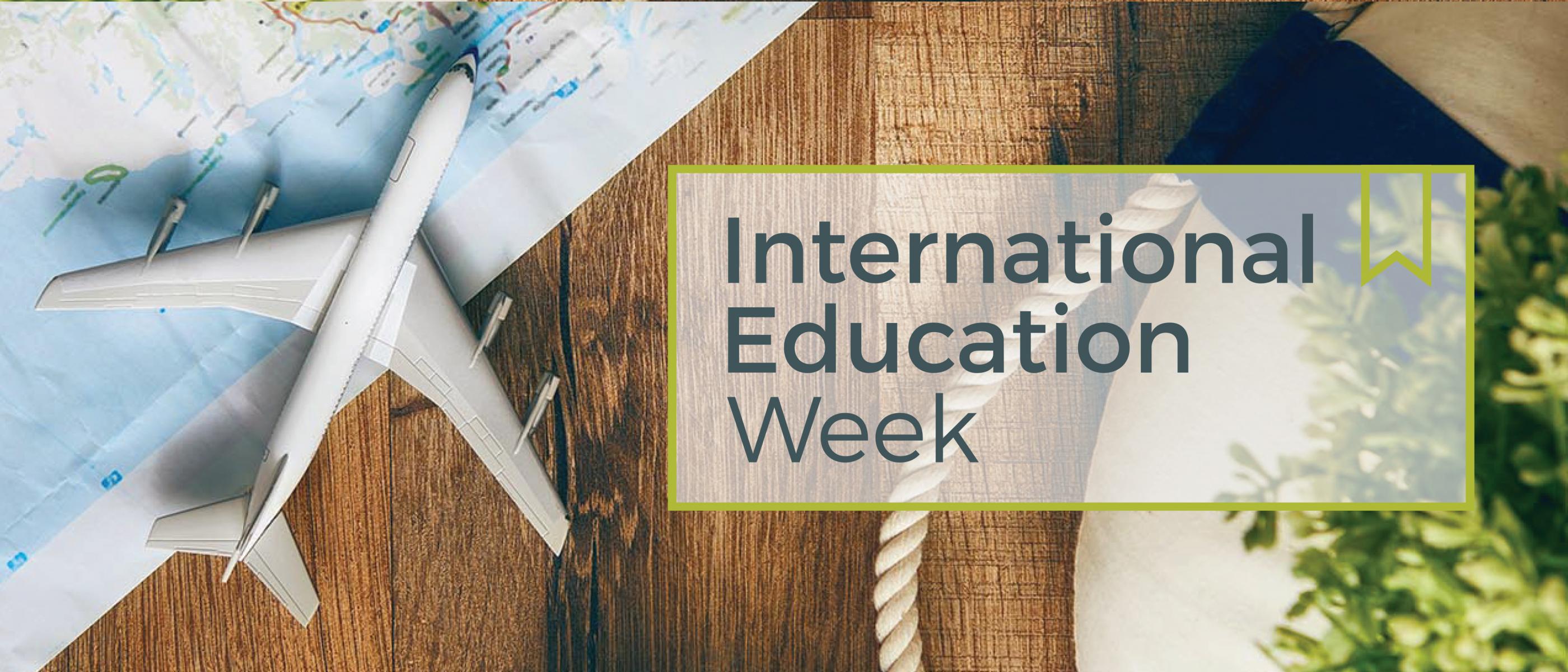 International Education Week (IEW), November 16-20, 2020, is an opportunity to celebrate the benefits of international education and exchange worldwide. This joint initiative of the U.S. Department of State and the U.S. Department of Education is part of our efforts to promote programs that prepare Americans for a global environment and attract future leaders from abroad to study, learn, and exchange experiences.
The Office of International Education invites you to celebrate International Education Week with us November 16-19. With lectures, panels, films, and even a talent show, there is something that is sure to virtually transport you to another part of the world.
We kick off the week on Monday November 16th with a STUDY ABROAD PANEL (12:00pm) featuring faculty and students who have previously participated in these programs. Come learn from their experiences and how and where you can study abroad with Peralta in the future. Think of teaching or studying Business in Japan, English in Belize, Dance in Ghana, Economics in France and Germany, and more!
Tuesday November 17th offers two events including an EXPLORATION OF FUTURE ALTERNATIVE POLITICAL SCIENCE SCENARIOS (9:30am) with COA Political Science professor Robert Brem, and a PEACE CORPS PANEL (12:00pm) to learn about volunteer opportunities around the world.
Join us on Wednesday, November 18th for INTERNATIONAL FILM SCREENING: SOFTIE(3:00pm). We will be watching Softie, a 2020 film documenting political activism in Kenya, followed by a discussion on themes of activism, politics, and more.
Our week ends on Thursday, November 19th with INTERNATIONALS GOT TALENT (1:00pm), our first ever international student talent competition! With an esteemed panel of judges and amazing prizes you will be in for an afternoon of laughs and fun.
International students contribute so much to our colleges and local communities. At the Peralta Community College District we enroll more than 700 students from 60+ counties in a broad array of academic programs from Culinary and Computer Information Systems to Business and Architecture and much more. Come support our international programs in celebration of International Education Week.
See you there!
Sincerely,
Drew Gephart, M.S.
International Services Manager
Students may click here to see my availability and book an appointment
Filed under: Uncategorized. Tagged: International Education, International Education Week